Self Prime Pump for Nearly Any Industrial Application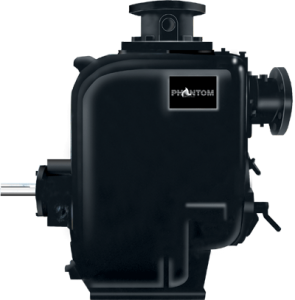 At Phantom Pumps, you can find a long-lasting, top-performing self prime pump that can meet the demands of any industrial application. We manufacture and distribute self prime pumps in Florida, Georgia, and beyond, and we can help you find the ideal equipment for your facility or jobsite.
Call today for more information about our products and services!
A Self Prime Pump That's Interchangeable
Perhaps the greatest advantage of choosing Phantom Pumps' equipment is that our pumps and parts are designed, manufactured, and tested to work interchangeably with nearly any existing pump equipment that you might have. Regardless of which manufacturer equipment is currently in use in your system, our parts and pumps will be compatible – enabling you to replace and repair pumps for less cost. And, because our pumps and parts are self-priming, your company can save money on ongoing maintenance and installation, as well.
Our team of engineers works hard to deliver pumps that can meet the challenges of any industry. Whether you are looking for dewatering pumps, centrifugal pumps, slurry pumps, or any other type of industrial process pump, we are confident that we will have a comparable pump that will meet and exceed your every need.
In addition to a full catalog of pump parts, we are proud to offer a full range of pump equipment, including DPumps, high pressure pumps, low pressure pumps, and more. Many professionals in the processing industry find that our cross-reference guide is all they need to find the compatible equipment they require in their operations, and our team is also available for product selection assistance and support. Speak to us today about your processing equipment needs!
Phantom Pumps is proud to serve businesses in Florida, Georgia, Louisiana, South Carolina, North Carolina, and beyond, so contact us today for more details about our self prime pump equipment or any of your other processing equipment needs.