Self Prime Pump Parts for In-House Repairs of Your Industrial Pumps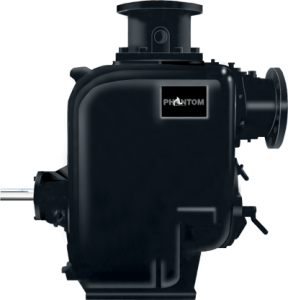 At Phantom Pumps, you can find all of the industrial pump equipment that you could need to keep your facilities and job sites running smoothly, including a full line of self prime pump parts. We design and manufacture a complete range of self prime pumps that can help your business save time and money, and each piece of equipment in our line, including our parts, are designed to work compatibly and interchangeably with your existing pump equipment. If you are interested in learning more about how Phantom Pumps can save your company time and money, turn to our experts today. We can provide you with complete details on all of our pump and parts options and help you make the right selections for your application.
Call us today to speak to our team!
Self Prime Pump Parts Delivered to You Quickly
Our company prides itself on providing unmatched service and support, so if you need replacement equipment or parts so that you can complete in-house system repairs and maintenance, we are the team to trust. We quickly process orders so that our customers receive their needed equipment fast, and we can work with you to determine which products and parts will work best for your existing system and application.
And since our pumps and parts can work on your existing equipment and systems, you don't have to worry about replacing your other equipment when you make the switch to Phantom Pumps. Additionally, our customers report that our pumps and parts work as well – if not better – than those manufactured by competitor brands.
If you are located in Florida, Georgia, Louisiana, North Carolina, South Carolina, or other areas throughout the US and Caribbean and are looking for self prime pump parts, contact us today for more information, to request quotes, or to place an order.