Self Prime Pump Package for Processors in the US & Caribbean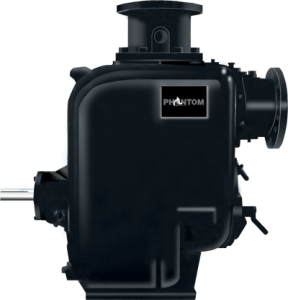 At Phantom Pumps, our experts can put together a self prime pump package with all the equipment and parts you need for your processing operation. We are a leading manufacturer within the industrial pumps industry, and our team can help you find the ideal equipment for your application.
Call now to speak to our team!
A Cost-Effective Self Prime Pump Package for Your Application
The experts at Phantom Pumps have worked with businesses and organizations across a broad range of industries and applications, so we understand what equipment and set-ups work best under particular parameters. We can work with you to develop a complete self prime pump package for your operation that will allow you to process materials quickly and efficiently. And, because our pumps are self-priming, you can count on easy installation and little to no maintenance requirements.
Why Choose a Phantom Pumps System?
Phantom Pumps designs and manufactures our equipment to work compatibly and interchangeably with pump and processing equipment from most other leading brands – and our equipment will work as well or better than equipment made by competitors. Better still, our systems are cost-effective and durable – and every piece of equipment is assembled in the USA.
What Equipment Do You Offer?
At Phantom Pumps, we strive to have solutions for any business. We carry DPumps, High Pressure Pumps, and Low Pressure Pumps, as well as a full range of pump parts.
Do You Offer Service & Repairs?
We have a broad network of distributors who can provide superior repairs and comprehensive maintenance on our systems, pumps, parts, and other products.
Phantom Pumps is proud to serve businesses in Florida, Georgia, Louisiana, South Carolina, North Carolina, and other states throughout the US, as well as the Caribbean islands. If you need a self prime pump package complete with sewage water pumps or any other pump type, contact us today!