Self Prime Parts for Industrial Pumps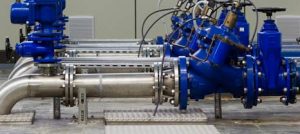 Phantom Pumps is one of the only manufacturers in the world that manufactures and distributes self prime parts for industrial pumps that are designed to work with existing, name-brand pump equipment. If you are looking for top-quality parts for your current industrial pump equipment, speak to our experts today!
Call now to talk to our team about your needs!
Self Prime Parts for Industrial Pumps of All Types
At Phantom Pumps, we have a team of engineers who work with our design and manufacturing teams to bring our customers the most versatile self prime pump equipment and parts available on the market today. Our equipment works as well, and in many cases better, than standard pumps and parts from the world's leading manufacturers, and it's more cost effective, as well. Even better, our pumps and equipment are manufactured to work interchangeably with other pumps and equipment, so you can use our parts to fix your existing equipment from other name brands or replace your existing pumps with our versatile pump models.
How Do You Ensure Compatibility?
Great question! Our engineers and leadership team have dedicated their lives to the industrial pump and processing industries, and they know the inner workings of the systems in nearly any application. We understand what makes equipment work optimally, and we design our pumps and parts to work in cohesion with the existing equipment at your facility. Once designed and manufactured, we test each pump and part with a wide variety of other manufacturer equipment to ensure proper compatibility and efficiency.
What Type of Pumps & Parts Do You Carry?
Phantom Pumps offers a full range of low pressure, high pressure, and DPumps, as well as a full parts catalog. You can cross-reference your existing equipment using our guide or reach out to our team for compatibility confirmation and order assistance.
We serve businesses in Florida, Georgia, Louisiana, South Carolina, North Carolina, and beyond. Contact us today to learn more about our self prime parts for industrial pumps or any of our other equipment or services.