Sanitary Pumps for Florida, Alabama, Georgia, Ohio, Caribbean, North Carolina, South Carolina & Worldwide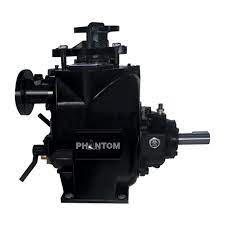 Phantom Pumps offers industrial pump users exceptional quality pumps that are compatible and interchangeable with centrifugal sanitary pumps, split case pumps, dewatering pumps and other industrial pumps from leading pump manufacturers in the industry. Our pumps are compatible and interchangeable with many well-known pump brands such as Gorman-Rupp Company, Durco, All Prime Pumps and Esco Pumps.
You will find our pumps are easy to install and less costly to operate than other brands of sanitary pumps and split case pumps. Labor costs are reduced with pumps from Phantom Pumps, because our entire line consists of self-priming pumps, which are easier to repair and maintain and don't require external priming. In addition, foot valves, ejector pumps and other equipment is not needed when a self priming pump is used in fluid processing operations. The pumps that are used in processing applications requiring sump pumps and other ANSI pumps include the following and more:
Low pressure pumps
High pressure pumps
Slurry pumps
ANSI centrifugal DPUMPs
Our ANSI DPUMP pumps are unparalleled in reliability and performance and include design features such as low flow high head and vortex impeller. The increased accuracy attained from micrometer impeller adjustments results in less maintenance time, and the flow-modifier seal chambers allow flushing of solids away from the mechanical seal. The pump design provides for easy removal of the rotating element.
The replacement parts for our self priming pumps can be used for repairs and maintenance on many other brands of sanitary pumps, end suction pumps and other centrifugal pumps. Our parts department stocks a large inventory of both our pumps and replacement parts that can be shipped quickly to any of your facilities or job sites in Florida, Alabama, Georgia, Ohio, Caribbean, North Carolina, South Carolina or elsewhere worldwide. Contact us today to request a quote on a Phantom Pumps self priming pump or to order replacement parts you need for sanitary pumps or your other pump equipment.