Reciprocating Pump for Florida, Georgia, Alabama, Ohio, Caribbean, North Carolina, South Carolina & Surrounding Areas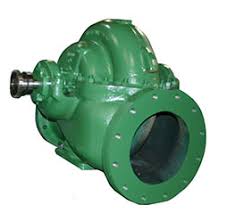 If you are using a reciprocating pump in an industrial application such as chemical processing, food processing or water treatment, a self priming pump from Phantom Pumps is often a cost-effective pumping alternative and can meet your processing specifications.
If you are using a reciprocating pump because you need a high pressure pump to keep your fluid processing operation moving, one of our Phantom Pumps high pressure centrifugal pumps might be the perfect solution for you and help you to lower high pump related costs. If you are using it because you pump high viscosity or corrosive fluids and/or fluids containing solids, our self priming pump line has models designed to handle these requirements as well.
Our superior quality pump line features pumps and replacement parts that are interchangeable and compatible with many well-known pump brands including Durco, Gorman-Rupp, Warren, ESCO Pumps and more and offer superior performance in applications that require the following types of pumps and more:
Irrigation pumps
Shallow well pumps
Chemical process pumps
Centrifugal trash pumps
Slurry pumps
Submersible pumps
Our high pressure pumps are often suitable replacements for a reciprocating pump and easy to assemble and install. Our PH series high pressure pump models are self priming with RPM's ranging from 850 to 2150 and impeller diameters ranging from 11 inches to 12-1/2 inches, and they process solids from 1-1/8 inch to 1-1/4 inch.
Our pump specialists and application engineers are happy to work with you to determine which of our pump products match your reciprocating pump or other pump application specifications and requirements, and our parts experts can help cross reference Phantom Pump parts to your equipment and get them shipped quickly to your facilities in Florida, Georgia, Alabama, Ohio, Caribbean, North Carolina, South Carolina and the surrounding areas. Your authorized local distributor is available to provide expertise, support and start-up assistance, so please contact a Phantom Pump associate today to learn more about our company and products or to request a quote.