Industrial Pumping Equipment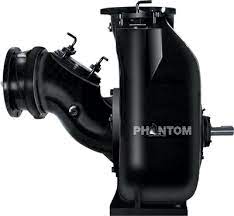 Having the appropriate pumping equipment in place is critical in business and manufacturing. Quality pumping equipment plays a significant role in the citrus industry, petroleum, mining, construction, agriculture and municipal waste water facilities. Phantom Sales Group offers quality pumps for a variety of commercial and industrial pump uses.
Phantom Sales Group offers Phantom centrifugal self priming pumps, a replica of Gorman Rupp as well as the ANSI pump, DPump, which is a clone of the Durco Pump. When you choose industrial pumping equipment and self priming pumps from Phantom Sales Group you get these benefits:
Interchangeable Parts
Choice of Low or High Pressure Pumps
Years of Experience
Guaranteed Satisfaction
Portable and permanent solutions
Pumps can handle up to 3″ solids
Need parts? We have interchangeable parts for all types of pump manufacture's. Our Phantom pump selection is available in low PL or high pressure PH self priming pumps. While our DPump meets every ANSI standard, including low flow high head, self-priming and vortex impeller designs.
Our self priming pumps are low maintenance and easy to install in a variety of applications. Our industrial pump lines are assembled and tested in the United States.
If you don't exactly know what you may need, contact us and our professional team will assess your situation. They will help guide you to the proper solution for your pumping equipment to help you keep it moving for a profitable facility.