Pump Packaged Systems in Florida, Georgia, Alabama, North Carolina, South Carolina & Beyond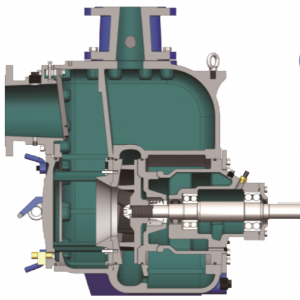 Many varying demands make it difficult for any one type of pumping system to work for all industrial workplaces. Fluid processing requires the right kinds of pump packaged systems to ensure maximum efficiency. Anything less than the best possible system could lead to production delays and lengthy shutdowns. A quality industrial pump maker, Phantom Pumps in Bartow, FL, has an established history of providing custom, turnkey solutions for wide-ranging industrial needs. We offer pumps that are compatible with the top brands in the U.S. and abroad. When you need fast solutions to keep running, our team can help.
Ensure You Get the Right Gear
It takes careful assessment and precision to ensure your job site has the best pump packaged systems. Anything less than the best for the task could cause unwanted delays and extended production shutdowns. Phantom Pumps is an industrial pump dealer with a team of highly-trained and professional mechanical and chemical engineers who are available to review your job site and recommend compatible solutions for problems with your pumping systems. Moving material with light viscosity needs particular care, and pumping heavy content could overwhelm many light-viscosity systems. Phantom Pumps ensures the best fit with high-quality, high pressure and low pressure pumps and parts that are compatible with nearly any system. We also provide maintenance and emergency repair services every day of the year, no matter the time of day or night.
Get a Free Consultation
As a top, local industrial pump dealer and manufacturer, Phantom Pumps offers solutions for pump systems in Florida, Georgia, Alabama, North Carolina, South Carolina, and beyond. Our team of highly trained and experienced mechanical and chemical engineers can assess your needs and produce solutions for the best pump packaged systems. If the system breaks down, we can fix it right away. Please contact us to schedule a free consultation and learn more about our compatible solutions. We have a wide range of interchangeable and affordable solutions to solve your pumping system needs.