Pump Manufacturers Serving Florida, South Carolina, Tennessee, Texas, Virginia & Beyond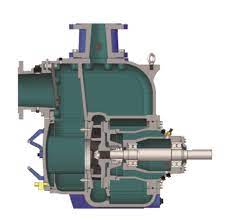 Phantom Pumps self-priming pumps are ideal for organizations that are looking to find alternatives to combat the rising costs of pump equipment and replacement parts from pump manufacturers such as Warman, Gorman-Rupp Pumps, All Prime, ESCO Pumps and Durco. Our entire industrial pump line at Phantom Pumps features centrifugal pumps that are compatible and interchangeable with centrifugal pump models produced by other popular pump manufacturers.
Like most pump manufacturers, we manufacture all of our pump equipment at Phantom Pumps to meet and exceed the highest ANSI and other industry standards. Many pump manufacturers, however, skip the extra steps we take such as assembling, testing and packaging all of our pump equipment in the United States to ensure our own strict quality control standards are always met. We back all of our pumps with one-year warranties. Our self-priming industrial pump line offers the following and more:
Submersible and portable pump models
Variable flow rates
Solid handling maximums to 3 inches
Impeller diameters from 6 ¼ inches to 18 inches
Materials of construction options such as Cast Iron, Ductile Iron, CD4 and others
When fluid processing organizations replace worn out or broken pumps with Phantom Pumps equipment, they usually find that our self-priming pumps lower pump related costs, and our pumps perform better than the brand name pumps they had previously been using.
Another way that organizations in Florida, South Carolina, Tennessee, Texas, Virginia and beyond can lower overall operational costs is by substituting pump manufacturers' genuine parts for Phantom Pumps replacement parts during their pump repair and maintenance services. Our parts are compatible and interchangeable with many of the pumps used in industrial pump applications such as food and beverage processing, dewatering, water treatment, mining and more. Phantom Pumps application engineers are available to help customers select the pumps in our line that will provide superior results. Our engineers will carefully match your processing requirements, pump specifications and other technical data to ensure the correct pump is selected. Contact one of our courteous and knowledgeable Phantom Pumps associates today for a free selection report or to request self-priming pump quotes.