Pump Dealer for Florida, Georgia, Alabama, Louisiana, Mississippi & Other States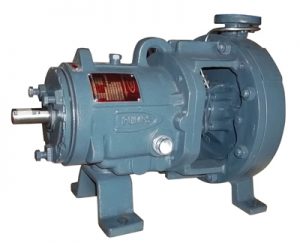 Phantom Pumps is a pump dealer that can provide you with a broad array of products at fair prices. We operate out of Bartow, Florida, but also offer parts and services to a variety of areas across the nation. Our team of chemical and mechanical engineers works hard to create great pumps, and we are one of the most trusted industrial pump dealers in the nation.
High-quality pumps are utilized in a multitude of industries, including waste treatment, medicine production, manufacturing firms, farms, and much more. All of our pumps are carefully inspected before they are shipped out to ensure their quality. Additionally, our local distributors can come to your facility and install the pump for you and provide repair and maintenance, as needed, to keep them running smoothly.
Maintenance is particularly important for facilities that operate daily, such as farms. Wear-and-tear damage can slowly degrade the quality of your pump and make it run less efficiently. With our maintenance and repair assistance, you can keep your pump running smoothly and efficiently for years after installation. This service will save you money by helping you avoid excessive trips to your pump dealer.
And just as importantly, as a pump dealer, we can provide many other pump dealer services including parts selection and cross-reference assistance. These services help us to understand your facility's pump needs better and allow us to pair you with parts that work for your machinery. We can also pair you up with a custom pump package that provides you with the pumping power you need for your facility. Small help like this is what makes us one of the best industrial pump dealers in the nation.
Lastly, we can fit your facility with a variety of different pump types, including low-pressure and high-pressure pumps, portable pumps, a multitude of self-priming items, valves, shafts, gearboxes, and much more. These parts can often be swapped between other manufacturer pumps, which helps to increase their usefulness in your facility.
If you're ready to get the kind of high-quality pump that your facility deserves, please contact us to learn more. We are a pump dealer who cares about our customers, and we will work hard to provide you with the services and parts that you need. We serve Florida, Georgia, Alabama, Louisiana, Mississippi and other states throughout the US, and we look forward to serving you!