Pulp and Paper Pumps Available Across the Country and Worldwide from Phantom Pumps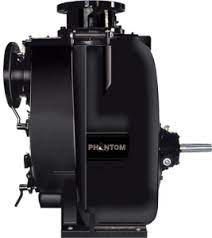 If you need pulp and paper pumps, you can count on Phantom Pumps. Our self-priming pumps are easy to install, require little maintenance, and will perform at an optimal level throughout the years. Plus, we pride ourselves on offering our premier pumps at reasonable prices, ensuring you won't have to pay top dollar for a top product. Our pumps are also interchangeable with other leading manufacturers and are available in a number of flow and pressure specifications.
In addition to paper mills, our pumps are expertly designed to be used in a wide variety of other applications, including:
Fire departments
Food processing plants
Industrial effluents treatment
Clear liquids pumping
Mining
Industrial
And many more
If you aren't certain which of our pumps would work best in your industry, our friendly and knowledgeable application professionals are here to help. Once we analyze your conditions of service (COS), we'll be able to work with you to determine what your best option is.
Please call or e-mail Phantom Pumps today for additional information about our self-priming pumps and what sets us apart form other self priming pump manufacturers. We serve customers throughout the United States and around the world.