Process Pumps For Manufacturing, Agriculture, Construction, Citrus & Other Industrial Applications Worldwide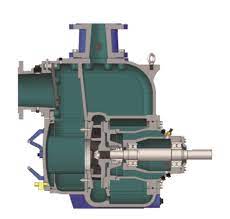 Process pumps need to stand up to enormous pressures to push liquids through the processing plant to their final destination. Whether the pump will be used for wastewater or liquids mixed with solids, your company operations needs the best centrifugal pumps that will work with your machinery to make operations efficient.
At Phantom Sales Group, we manufacture DPumps that meet all ANSI pumps standards for the highest performance and accuracy in your processing applications. If you are a purchasing agent or plant manager, look into getting these process pumps that are ANSI standards, vortex impeller and self-priming designs from Phantom Sales Group.
Some of the industries where we provide centrifugal DPumps for include:
Agriculture
Manufacturing
Citrus
Construction
Our process pumps have flow-modifier seal chambers to flush away solids, micrometer impeller adjustments and a back pull-out to easily take out the rotating element. Other features include high efficient reverse vane impellers to reduce MTBF. We also offer an open impeller design that can work with your facility equipment.
We ship our pumps across the US, Central America, South America and worldwide for your processing needs in whatever industry you are in. So look into our line of available DPumps when you want reliability and superior performance in a process pump.
Contact us today if you are looking to improve the efficiency of your processing operations by getting high quality process pumps. Our application engineers can discuss with you about the type of pump you are looking for that will work with your conditions of service. We will also recommend the right type of industrial pumps that can handle the type of liquids going through the processing machinery.