Process Pumps for Florida, Alabama, Georgia, Ohio, Caribbean, North Carolina, South Carolina & Worldwide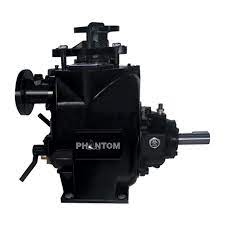 Did you know that there is an entire line of high quality process pumps that are more cost-effective than leading brands and compatible and interchangeable with some of the biggest names in the industry such as Gorman-Rupp, Durco and others? It's true. Phantom Pumps manufactures a complete line of process pumps that can used when you are setting up a new processing operation or when you need to replace a broken or worn out slurry pump or other pump.
The process pumps at Phantom Pumps are self-priming and manufactured to the highest industry standards. Our pump lines include the following:
PL Series low pressure pump line
HL Series high pressure pump line
D Pump line
Slurry Pump line
Our patented designs on our slurry pumps have demonstrated during field trials that our pumps and parts can greatly reduce operating costs. In fact, our pumps have a wear life of up to 700% longer than that attained by other brands and show an increase up to 7% in efficiency gains. With those types of statistics for our pumps and slurry pump components and the unparalleled customer service provided by our experts at Phantom Pumps, it's no wonder more professionals in industries, such as construction, waste management, food processing, agriculture and others, are choosing our parts and pump equipment for their processing equipment needs.
At Phantom Pumps, we believe that providing you technical support and other resources is as important, if not more important, than the cost-effective process pumps and parts that we manufacture. We provide a broad range of resources to help you to improve the operating costs and productivity of your processing operation in Florida, Alabama, Georgia, Ohio, North Carolina, South Carolina, the Caribbean or elsewhere. We have in-house application engineers and distribution experts worldwide who are available to provide you with support, assistance along and an abundance of resources such as data sheets, cross-reference guides and user manuals. Contact a Phantom Pumps specialist today to learn more about our process pumps, full product line and variety of services.