Priming Shallow Well Pump Products that are Easy to Install and Maintain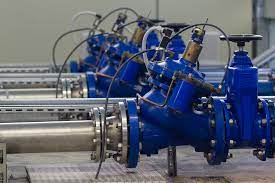 At Phantom Pumps, our priming shallow well pump automatically re-primes after an initial filling of the pump casting. Our shallow well pumps are designed for a wide variety of pressure and flow specifications and they're perfectly interchangeable with other respected brands, such as Gorman Rupp. We also have both low- and high-pressure models available in sizes ranging from 2″ to 12″.  These pumps are ideal for a number of applications, including agriculture, mining, power generation, wastewater treatment, and many more.
Along with our self-priming shallow well pumps, we also offer:
Irrigation pumps
Sprinkler pumps
Sump pumps
Trash pumps
Animal waste pumps
Poultry pumps
Paper mill pumps
Centrifugal pumps
And many more
All of our pumps are backed with a one-year warranty, so you can rest assured that your investment is protected. Plus, we take pride in offering our first-rate pumps at affordable prices and they require very little yearly maintenance.
If you would like to learn more about our selection of self-priming pumps, please call or e-mail us today. We can ship our pumps to virtually any location in the world.