Priming Centrifugal Pump Products from Phantom Pumps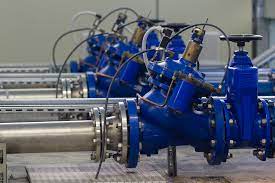 If you're searching for a priming centrifugal pump, look no further than the top-quality selection from Phantom Pumps. We have a wide variety of high- and low-pressure pumps that are virtually certain to meet all your needs. These pumps require little annual maintenance and are perfectly interchangeable with many other reputable manufacturers, such as Gorman Rupp.
Aside from our priming centrifugal pump options, some of our other available pumps include:
Sump pumps
Priming shallow well pumps
Poultry pumps
Paper mill pumps
Dewatering pumps
Trash pumps
And many more
All of our pumps are self-priming, which means they do not need a foot valve and filling source or an external vacuum source. After initially filling the pump casting, our pumps will automatically re-prime. Additionally, we take pride in offering these state-of-the-art pumps at extremely reasonable prices.
If you aren't certain which pumps would best suit your needs, don't worry. We have a team of highly-trained application engineers standing by, ready to assist you every step of the way. Once we analyze your conditions of service (COS) and determine the percentage of solids present in the fluid you need pumped, we'll ensure you get the product you need.
For additional information about our priming centrifugal pump products and other options, please call or e-mail us today. We ship our products worldwide and also have distributors located throughout the southeastern United States.