Positive Displacement Pump for Those in Florida, Georgia, Ohio, Caribbean & Worldwide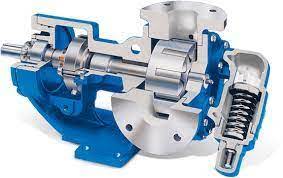 Most industrial pumps fall into one of two categories of pumps; it's normally either a positive displacement pump or centrifugal pump. A positive displacement pump uses rotation instead of impellers to push liquid and are used for pumping high viscosity fluids, whereas centrifugal pumps have one or more impellers to move and direct liquid flow. A variety of pumps from the centrifugal category are used in North Carolina and South Carolina applications daily. These include:
Submersible pumps
Self-priming pumps
Sump pumps
Dewatering pumps
Trash pumps
Irrigation pumps
Phantom Pumps manufacturers high quality centrifugal pump products that provide excellent results for applications in a wide range of industries such as mining, construction, agriculture, petroleum and food processing. We design and build all of our pumps to meet or exceed industry standards, and our high quality control measures require that our expert technicians assemble, test and package all Phantom Pumps products in the United States. Because our pumps are all self priming, little maintenance is needed, and they are easy to install. Our Phantom Pumps products include our low pressure pump line, high pressure pump line, D Pump line and slurry pump line.
DPUMP, our ANSI centrifugal pump brand, is unmatched in the industry. With many features and benefits such as increased accuracy, more efficient vane impellers and an element pull-out design, these pumps are quickly becoming a favorite pumping solution.
What makes Phantom Pumps unique from other manufacturers of positive displacement pump products and other processing equipment is that our pumps are designed and manufactured with parts that are compatible and interchangeable with many leading worldwide pump brands such as Durco Pumps and All Prime. In Florida, Georgia, Ohio, the Caribbean and a wide variety of other locations, repair and service costs have gone down when repair technicians use Phantom Pumps parts for repair and maintenance service instead of using parts directly from their pump manufacturer. Contact us today to learn more about our compatible pump products.