Portable Water Pumps from Phantom Pumps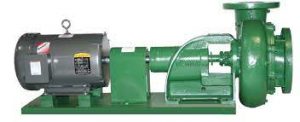 At Phantom Pumps, all of our portable water pumps are self priming, which means they are easy to install and require virtually no annual maintenance. In fact, our pumps automatically re-prime time and time again after the pump casing is initially filled. They also don't require an external vacuum source, foot valve, or filling source. And because our pumps are perfectly interchangeable with other reputable brands like Goulds and Gorman Rupp, but are available at a much lower price, they present a cost-efficient alternative to replacing your entire pumping system.
Along with water pumps, some of the other self priming products we offer are:
Sewage pumps
High pressure centrifugal pumps
Trash pumps
Irrigation pumps
Sprinkler pumps
Animal waste pumps
And many more
If you aren't certain which pump would be best suited to handle your specific needs, don't worry. Our team of highly skilled application engineers is standing by, ready to answer all of your questions and help you find the exact pump you need at a price you can afford.
To learn more about our selection of portable water pumps, please call or e-mail us today. Our dealers are located throughout the Southeast and we can typically ship our products between 1-2 days after your order has been placed.