Portable Centrifugal Pumps from Phantom Pumps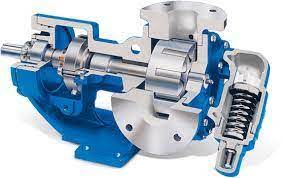 If you've been looking for high-quality and affordable portable centrifugal pumps, you can count on Phantom Pumps. We take great pride in offering our first-rate centrifugal pumps at extremely affordable rates and because they're interchangeable with other respected brands like Gorman Rupp and Goulds, they present a much more cost-effective option than replacing your entire pumping system.
Because our centrifugal pumps automatically re-prime after initially filling the pump casing, they don't need a foot valve, external vacuum source, or filling source. This means they'll operate at peak efficiency year in and year out without a lot of annual upkeep. Plus, we back our centrifugal pumps up with a one-year warranty for additional peace of mind.
At Phantom Pumps, we offer a wide variety of other self priming products, such as:
Trash pumps
Animal waste pumps
Poultry pumps
Pulp and paper pumps
Sewage pumps
Sprinkler pumps
Irrigation pumps
And many more
For additional information about our selection of portable centrifugal pumps, please call or e-mailPhantom Pumps today. We have a number of dealers located across the southeastern United States and we're usually able to send our pumps out within 1-2 days after your initial order is placed.