The PL-3 Self Priming Pump from Phantom Pumps
If you're searching for a self priming pump, look no further than the PL-3 model from Phantom Pumps. The PL-3 is perfectly suited for sumps, buried tanks, tankers, industrial effluents treatment, and many other applications. It can also be set to many low- and high-pressure specifications and can fit a variety of pressure and flow applications, so our customers can rest assured they will receive a pump that can fill a variety of needs.
Along with the PL-3, Phantom Pumps has a wide variety of other self primer pumps, including:
PL-2
PL-4
PL-6
PL-10
PL-12
PH-3
PH-4
PH-6
If you're not quite sure which pump would be the best option for your needs, you've come to the right place. We have a team of friendly and knowledgeable experts standing by who can help you determine which self prime pump would be best for your requirements after we analyze your conditions of service (COS).
If you would like more information about the PL-3 self priming pump or any of our products and services, please call or e-mail us today. We ship our products worldwide and have distributors located throughout the Southeastern United States, along with a number of international locations.
Suction Lift Package Duplex
Scoggins Welding & Machine Shop, Richland, MS
Suction Lift Package Duplex
Scoggins Welding & Machine Shop, Richland, MS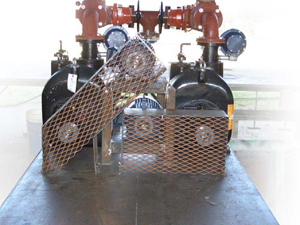 Suction Lift Package Duplex
Scoggins Welding & Machine Shop, Richland, MS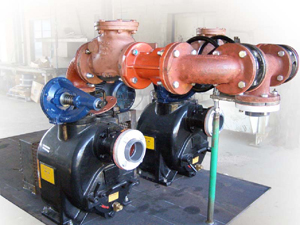 Suction Lift Package Duplex
Scoggins Welding & Machine Shop, Richland, MS
PL-3 Self Primer Pump
Data Sheet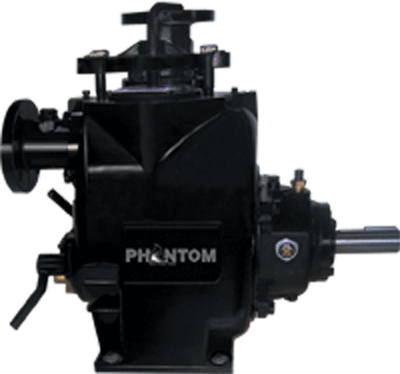 Pump Data
 Net Weight: 
404
 lbs
 Shipping Weight: 
452
 lbs
 Impeller Diameter: 8¾
 "
 RPM range: 650 to 2150
 Max. Solids: 2½ "
Self Priming Head
650 rpm: 5' – 750 rpm: 6'
850 rpm: 8' – 950 rpm: 10'
1050 rpm: 13' – 1150 rpm: 16'
1250 rpm: 18' – 1350 rpm: 19'
1450 rpm: 21' – 1550 rpm: 21'
1650 rpm: 22' – 1750 rpm: 22'
1850 rpm: 25' – 1950 rpm: 25'
2050 rpm: 25' – 2150 rpm: 25'
 Check NPSH before using this table 

Download Data Sheet
List of all our Self Priming Pumps
 

Pump Data

 Net Weight: 

404

 lbs

 Shipping Weight: 

452

 lbs

 Impeller Diameter: 8¾

 "

 RPM range: 650 to 2150

 Max. Solids: 2½ "

Self Priming Head

650 rpm: 5' – 750 rpm: 6'
850 rpm: 8' – 950 rpm: 10'
1050 rpm: 13' – 1150 rpm: 16'
1250 rpm: 18' – 1350 rpm: 19'
1450 rpm: 21' – 1550 rpm: 21'
1650 rpm: 22' – 1750 rpm: 22'
1850 rpm: 25' – 1950 rpm: 25'
2050 rpm: 25' – 2150 rpm: 25'

 Check NPSH before using this table 

Download Data Sheet

List of all our Self Priming Pumps

 

MATERIALS OF CONSTRUCTION

COMPONENT

STD

CI/316SS

CI/CD4MCU

CI/ADI

CI/HCI

ADI

316SS

CD4MCU

Casting

A48CL30

ADI

316SS

CD4MCU

Impeller

A60-40-18

316SS

CD4MCU

ADI

HCI

ADI

316SS

CD4MCU

Wear Plate

A48CL30

316SS

CD4MCU

ADI

HCI

ADI

316SS

CD4MCU

Cover Plate

A48CL30

ADI

316SS

CD4MCU

Bearing Housing

A48CL30

ADI

316SS

CD4MCU

Seal Plate

A48CL30

316SS

CD4MCU

ADI

HCI

ADI

316SS

CD4MCU

Flap Valve

NEOPRENE

VITON

Impeller Shaft

ANSI4140HT

ANSI17-4PH

Seal Sleeve

ANSI4140HT

ANSI17-4PH

Flanges

A48CL30

ADI

316SS

CD4MCU

O'rings

BUNA

VITON

Mechanical Seal

316SS,BUNA,TUNGS/TITANIUM CARBIDE

316SS, VITON, TUNGS/TITANIUM CARBIDE
"