Non-Clog Pump in Florida, Alabama, Georgia, Ohio, South Carolina & Beyond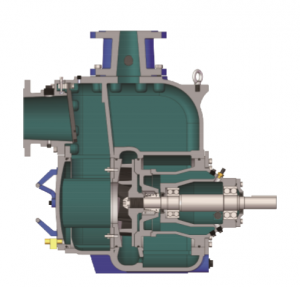 Phantom Pumps reliable non-clog pump models, engine driven pumps, PD pumps and centrifugal pumps can be used to replace broken or worn-out pump equipment currently in use at your fluid processing operations. Our products are cost-effective solutions that are compatible and interchangeable with many higher priced models. We're a top-rated centrifugal pump manufacturer with multiple pump lines that include exceptional non-clog pump, centrifugal pump and positive displacement pump models that meet and often exceed the highest industry standards.
Phantom Pumps Pump Equipment
Low Pressure Pump Line
Our Low Pressure Pump Line features Phantom Pumps PL Series and UX Series non-clog pump models. These pumps are able to handle solid maximums up to 3" and feature self-priming heads from 5' to 25' along with impeller diameters from 6 ¼" to 18".
High Pressure Pump Line
The Phantom Pumps High-Pressure Pump Line include PH Series and XU Series non-clog pump models. Impellers range from 11" to 12-½" in diameter and offer solids handling from 1-¼" to 1-3/16".
DPump Line
The ANSI centrifugal DPump meets all ANSI standards and comes in low-flow, high-head, self-priming and vortex impeller designs. Our unique pull-out back design allows the rotating element to be removed without disrupting the motor, casing or piping.
Slurry Pump Line
Our field-tested and patented slurry pumps achieve up to 700% longer wear life and efficiency gains of up to 7% over other brands' pump models. Our customers can expect less yearly maintenance and reduced maintenance costs since the pump has a higher durability.
We design and manufacture all of our Phantom Pumps equipment as compatible and interchangeable replacements for higher-cost models such as Gorman-Rupp engine driven pumps, Warman slurry pumps, ESCO non-clog pump models and other well-known manufacturers' products. Organizations in Florida, Alabama, Georgia, Ohio, South Carolina and beyond typically enjoy reduced pump-related costs after substituting our cost-effective pump parts for genuine manufacturer replacement parts during repair and maintenance services. To replace existing equipment in your facilities, our pump specialists and application engineers will cross-reference the models in use at your facility and provide you with the best recommendations. To request quotes or learn more about our exceptional quality products, contact one of our Phantom Pumps associates today.