Multistage Centrifugal Pump for Florida, Georgia, Alabama, Ohio, Caribbean, North Carolina, South Carolina & Neighboring Regions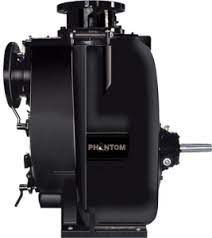 Turn to the application engineers at Phantom Pumps if you are new to the fluid processing industry or unsure if you need a multistage centrifugal pump or a reciprocating pump for your operation. Our experienced and knowledgeable engineers will assist you in determining the best pump for your processing application. Phantom Pumps manufactures superior self priming pumps that are used in fluid processing operations worldwide. Our pump lines include ANSI high pressure, low pressure, DPUMP, slurry pumps and more.
A multistage centrifugal pump is typically used for processing water and thin liquids and normally has a high head and more than one impeller to move liquids. These pumps are useful in the following types of applications:
Agricultural irrigation
Boiler feed
Reverse osmosis
Firefighting and other water pressure boosting operations
A reciprocating pump is also used in high pressure applications. However, a reciprocating pump can transfer corrosive and high viscosity fluids as well as fluids containing solids.
Our Phantom Pumps line of centrifugal high pressure pumps can handle a variety of fluids and includes models that can move solids up to 1-1/4" with self priming heads of 2150 RPM to 25'. In addition, our centrifugal low pressure pumps feature models that can handle solids up to 3". Our application engineers look at factors such as the type of fluid transported, pump location, system parameters and project specifications to determine which high pressure or low pressure pumps from Phantom Pumps are suitable for a reciprocating or multistage pump application.
Phantom Pumps meet or exceed industry standards and are more affordable than pump equipment from leading brands. In applications where one of our self priming centrifugal pumps matches the fluid processing pump specifications at your processing facility in Florida, Georgia, Alabama, Ohio, Caribbean, North Carolina, South Carolina and neighboring regions, you're certain to save considerable money on pump related costs by replacing your multistage centrifugal pump with a pump from Phantom Pumps. Contact us today to learn more about how you can save on pump related costs with the superb pump equipment from Phantom Pumps.