Multistage Centrifugal Pump in Mississippi, New Hampshire, New Mexico, Tennessee, Texas & Elsewhere Throughout the US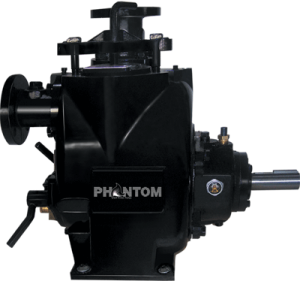 At Phantom Pumps, we offer a top-quality multistage centrifugal pump for less than what you'll pay going to other brand name pump manufacturers. We make top-rated products for less, and we pass that savings on to you – our customer.
A High-Pressure, Multistage Centrifugal Pump Built for Your Application
At Phantom Pumps, all of our industrial pump equipment is designed to perform. We know that to stay competitive, we must manufacture top-performing products that will create efficient processing operations for our customers, and our engineering team does just that. Not only have they designed durable, efficient pumps, but they've created full lines of equipment that are designed to work with nearly any existing pump system. That means you can begin saving money by replacing your worn-out pump equipment with Phantom Pumps brand products without replacing other system components.
Our industrial pump equipment, including our multistage centrifugal pumps, are all built to last and work as well – or BETTER – than other brand name pump equipment. And, our equipment is ideal across a broad range of industries and applications, from sugar and mining to food and beverage, oil, wastewater, and more.
View Our High-Pressure Pump Line Today
Low-Pressure Pumps, DPUMPS, Parts, Repairs & More
In addition to high-pressure pumps, our company proudly manufactures a wide assortment of other industrial pump equipment and products to better meet your needs. We have a full line of low-pressure pumps and DPUMPS that are also designed to be compatible and interchangeable with existing pump systems. These products are all highly-rated, so be sure to check our cross-reference guide to find the pump that will work best for your application.
Our experts can also help you find the parts that you need for in-house repairs. We manufacture nearly all of the parts that you need to repair Phantom Pumps products, as well as those produced by other top brands. In addition, we have a team of technicians that can install, service, and repair pump systems of all types and sizes.
If you are looking for a multistage centrifugal pump or have any other industrial pump equipment or service needs for your operation in Mississippi, New Hampshire, New Mexico, Tennessee, Texas, or elsewhere throughout the US or Caribbean, contact us today for more information, quotes, and orders. We look forward to serving you!