Mining Pumps for Florida, Georgia, Alabama, South Carolina, North Carolina & Neighboring States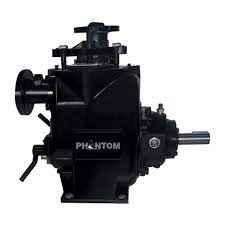 Mining pumps are industrial water pumps, such as centrifugal pumps, dewatering pumps, submersible pumps, self priming pumps and slurry pumps, designed and manufactured to transfer and process abrasive and/or solid laden fluids in mining operations.
Phantom Pumps is the manufacturer providing high-quality pump solutions to countless industries. Our centrifugal pumps are ideal for most above ground and below ground mining applications for the following reasons and more:
Our pumps meet and exceed the highest industry standards.
We assemble, test and package all pumps in the United States.
Every pump in the Phantom Pumps line is self-priming and submersible.
Pump casing materials include A48CL30, ADI, 316SS and CD4MCU.
Mining pumps include models with maximum solid handling of up to 3 inches.
Our pumps are compatible and interchangeable with many leading pump brands.
The self-priming design of our pumps helps to reduce operation costs while still keeping production running smoothly and efficiently. Self-priming pumps lower labor costs because they are easy to install, automatically re-prime after an initial prime and have fewer parts to maintain.
Our industrial water pumps are known in the industry as the cost-effective alternatives to use when high priced mining pumps need repair or replacement. Our PL Series low pressure pumps and pump parts are interchangeable with name brand pumps including T Series Gorman Rupp pumps, LP Series ESCO Pumps and more. Our high pressure PH Series pumps and parts are excellent alternatives for Durco and All Prime mining pumps. Phantom Pumps slurry pump models and replacement parts are often used as replacements for Warman AH Series pumps.
Phantom Pumps provides our clients in Florida, Georgia, Alabama, South Carolina, North Carolina and the neighboring states with unparalleled service and technical support. We have application engineers on staff to provide technical data on equipment and recommend the mining pumps in our line that match your operation specifications. Our local distributors stock our pump equipment and parts, and they provide clients with service and support such as installation and start-up assistance. Contact a Phantom Pumps specialist today to learn more.