Metering Pumps for Georgia, Alabama, Louisiana, North Carolina, South Carolina & Eastern US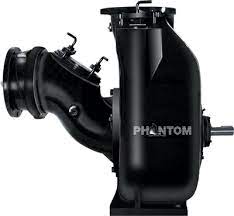 Metering pumps are typically needed in applications requiring control of exact amounts of fluid volume and flow. Metering pumps are found in both positive displacement and centrifugal pump categories. Many industrial pumps, including gear pumps, air operated diaphragm pumps, turbine pumps, centrifugal process pumps and more, have a design and functionality that are perfect for industrial fluid processing operations that specify a metering pump.
Metering pumps are able to process both thin and high viscosity fluids, including both toxic and corrosive liquids, and are often used in the following industries and more:
Pharmaceutical and Biotechnology
Food and Beverage
Chemical Processing
Water and Waste
Pulp and Paper
Phantom Pumps manufactures centrifugal pumps ideal for fluid processing facilities looking for cost-effective alternatives to higher priced name brand industrial pumps. Our pumps are all self-priming and always manufactured to the highest industry standards. Our line includes high pressure pumps, low pressure pumps, ANSI pumps and slurry pumps, which feature patented designs. We assemble, test and package all pumps in the United States for quality control and assurance.
We design and manufacture our pumps at Phantom Pumps as compatible and interchangeable replacements to the processing and metering pumps manufactured by Warman, Gorman-Rupp, Durco and other well-known manufacturers in the industry. Processors replacing aging or broken industrial pumps with Phantom Pump products typically benefit from lower pump related costs without sacrificing on quality. In fact, processors often report our pump performance is equal to or better than most name brand pump equipment.
Our replacement parts are also compatible and interchangeable with other pump brands. In-house service departments at processing facilities in Georgia, Alabama, Louisiana, North Carolina, South Carolina and in other states in the United States will reduce pump repair and maintenance costs by substituting our replacement parts for genuine manufacturer parts. Phantom Pumps has application engineers on staff to work with you to determine the best pumps for applications requiring specific pump equipment such as metering pumps, slurry pumps and many others. Contact us today to learn more.