Metering Pump for Georgia, North Carolina, Mississippi, Virginia, Michigan & Surrounding States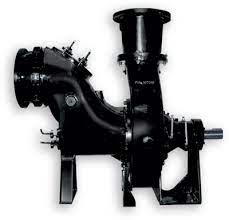 If you are using a Gorman-Rupp, ESCO Pumps or All Prime metering pump or other type of centrifugal pump in your chemical processing, paper mill or wastewater treatment facility or other fluid processing operation, you can save considerable money by switching to Phantom Pumps products.
Phantom Pumps is the Florida Industrial pump company known for the superb quality of our self priming high pressure and low pressure centrifugal pumps, which offer industrial pump users a cost-effective alternative to higher priced name brand pump equipment. Our metering pump and other pump products are designed and built to the highest industry standards. In addition, they are compatible and interchangeable with leading pump brands such as the following and more:
Gorman Rupp
ESCO
All Prime
Durco
Warman
Our pump line includes high pressure, low pressure, DPUMP and slurry pumps that can fill most any metering pump, sump pump, irrigation pump and other fluid processing pump application requirements. The PH series pumps are our high pressure models and can handle solids up to 1-1/4 inches. The PL series pumps are low pressure models that handle solids from 1-3/4 inches to 3 inches. Our DPUMP line of ANSI Standard centrifugal pumps includes models featuring micrometer impeller adjustments, flow-modifier seal chamber options and vortex impeller designs, and our patented slurry pumps have innovative designs that improve reliability and service life. Phantom Pumps products have time and again proven to offer lower operating costs than competitor brands.
You'll also realize cost savings by substituting our parts for manufacturer parts, when you need maintenance or repair service on a metering pump or other industrial pump at your operation in Georgia, North Carolina, Mississippi, Virginia, Michigan or the surrounding states. Our industrial pump replacement parts are compatible and interchangeable with many pump brands, so please contact one of our Florida industrial pump specialists today for assistance in cross-referencing your replacement part numbers to Phantom Pumps parts.