Metering Pump for Florida, Georgia, Louisiana, Ohio, North Carolina & Throughout the US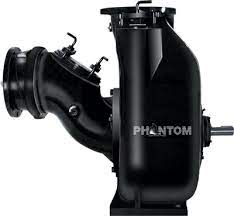 A metering pump is typically used in fluid processing operations that require precise volumes of liquid to flow over a specific period of time, and professionals who are looking to save money on a metering pump or other pump related costs usually choose the exceptional and cost-effective industrial pump equipment from Phantom Pumps.
Phantom Pumps manufacturers affordable self-priming pumps that are compatible and interchangeable with other leading industrial pump brands. We design and build our pumps to the highest industry standards. Every metering pump and other pump equipment in our DPUMP, slurry, low pressure and high pressure pump lines always meet our strict quality control levels, because we assemble, test and package all of our products in the United States. Metering pump models from Phantom Pumps are often used in the following types of industries and more:
Food and Beverage
Mining
Pharmaceutical
Chemical
Waste Water Treatment
Replacing a Durco, Gorman-Rupp or other brand name pump with a compatible pump from Phantom Pumps is a great way to save on industrial pump related operating costs. You'll find that Phantom Pumps products are more affordable from the onset and meet or exceed the productivity levels of your current equipment. In house service departments can also reduce costs by substituting Phantom Pumps replacement parts for name brand manufacturer parts on pump repairs and maintenance. Our parts department is always fully stocked with our full line of industrial pumps and parts for fast and efficient order shipping, and our parts department experts can quickly cross-reference brand name pump equipment with our line of self priming pumps.
Customer support from the application engineers, pump specialists and distributors at Phantom Pumps is second to none. From helping you select the best metering pump for a pharmaceutical facility to startup assistance at a sewage treatment plant and everything in between, our team is always committed to keeping fluid processing operations in Florida, Georgia, Louisiana, Ohio, North Carolina and other states throughout the US running smoothly and efficiently with our high quality and affordable industrial pumps. Contact a knowledgeable pump specialist today to learn more about our products and services.