Liquid Pumps that are Simple to Install and Maintain from Phantom Pumps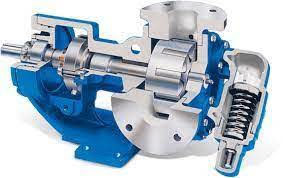 Phantom Pumps has a wide variety of liquid pumps that can be counted on to perform at an optimal level year after year. All of our liquid pumps are self-priming and have the ability to fit many pressure and flow specifications. Because our pumps are self-priming, they don't need a foot valve and filling source or an external vacuum source. Our self priming pumps are also easy to install and require little upkeep.
We have a wide variety of high- and low-pressure pump models available, including the:
PH-6
PH-4
PH-3
PL-12
PL-10
PL-8
PL-6
PL-4
PL-3
PL-2
We pride ourselves on offering our expertly made pumps at budget-friendly prices to help increase your bottom line. Plus, our self primer pumps are also interchangeable with many other of the industry's most respected brands like Gorman-Rupp.
For additional information about our liquid pumps, please call or e-mail us today. Our team of application experts is standing by to help you determine which of our self-prime pumps will work best for your application. We have many distributors located throughout the Southeastern US and we can ship our pumps anywhere in the world.