Irrigation Pumps from Phantom Pumps are Ready to be Shipped Nationwide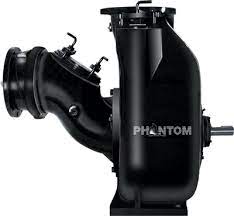 The irrigation pumps from Phantom Pumps are all self-priming and their ability to stay primed between each start means they're suitable for a wide variety of applications. Whether you need a submersible pump that is designed to perform underwater or a low-flow pump, our irrigation pumps provide exceptional speed and convenience available at a budget-friendly price.
Along with our irrigation pump options, Phantom Pumps has a number of other self-priming pump products available for nationwide shipping, including:
Trash pumps
Dewatering pumps
Waste water pumps
Sump pumps
Centrifugal pumps
3 high pressure pumps
7 low pressure pumps
And more
If you aren't sure exactly which pump would be best suited for your application, don't worry. We have a team of friendly and knowledgeable technicians standing by ready to answer all your questions and figure out the best option for you. Once we analyze your conditions of service (COS), our experts will be able to help you find the exact model you need.
If you want to learn more about our irrigation pumps and other products, please contact us today. We happily serve customers throughout the U.S., including Dallas, Las Vegas, Phoenix, Sacramento, and beyond.