Irrigation Pumps for Florida, Georgia, Alabama, South Carolina, North Carolina & Throughout the US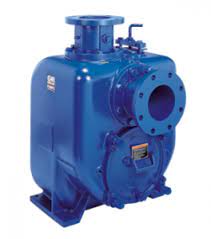 Phantom Pumps' irrigation pumps are utilized daily in operations that involve the transportation of water to fields and irrigation of crops on small family owned farms, mid-sized farms and large-scale industrial farming operations. Most irrigation pumps on the market today are centrifugal pumps, and Phantom Pumps is an industrial pump manufacturer with high quality low and high pressure pumps that meet or exceed almost any agricultural fluid processing application standard. Our self-priming centrifugal pump line includes everything from irrigation and dewatering pumps to chemical processing pumps and our innovative, patented slurry pumps.
Phantom Pumps is known in the industry as the manufacturer of ANSI irrigation pumps, dewatering pumps and other self-priming pumps that are cost-effective alternatives to higher priced pump equipment from leading manufacturers. Every pump in our line is compatible and interchangeable with one or models in the following pump series:
Gorman-Rupp T Series and U-Series irrigation and dewatering pumps
Warman AH Series slurry pumps
ESCO Pumps HP and LP Series pumps
All Prime S Series and I Series water, irrigation and sewage pumps
Durco chemical process pumps
At Phantom Pumps, we know that proper irrigation is essential to the growth and overall health of a variety of agricultural products including fruits, vegetable, grains, textiles and more. For quality assurance, we always assemble, test and package all of our pumps in the United States, and we back them with one-year warranties. We have a global network of Authorized Distributors that provides local application expertise. Most distributors offer 24/7 support to keep any potential downtime to a minimum and get operations to get back up and running as quickly as possible. In addition to stocking pump equipment, our distributors also stock our replacement parts, which are often used for repair and maintenance on Phantom Pumps equipment as well as on compatible name brand pumps.
Phantom Pumps also has a team of application engineers on staff that works with both our distributors and end-users in Florida, Georgia, Alabama, South Carolina, North Carolina and other states throughout the US to determine which irrigation pumps will best match the particular specifications of any fluid processing organization. Contact us today for more information on our self-priming, submersible irrigation pumps and/or to request free quotes.