Industrial Water Pumps from Phantom Pumps – Available Worldwide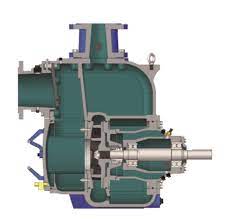 Are you searching for industrial water pumps? If so, look no further than the selection from Phantom Pumps. Our water pumps are made with a high-quality CD4 alloy and have discharge sizes ranging from 2″ to 12″. They are also available in 4-5 metallurgies, depending on your specific needs. Plus, these pumps are perfectly interchangeable with a number of different brands, such as Gorman Rupp and Goulds. With so many options available, we're sure to have the exact pump for your needs. Also, our pumps are backed by a one-year warranty, so you can rest assured that your investment is protected.
At Phantom Pumps, we offer a wide variety of other products in addition to our industrial water pumps. Some of the other pumps we offer include:
Irrigation pumps
Trash pumps
Heavy duty sump pumps
Standard centrifugal pumps
Rotary gear pumps
Shallow well pumps
Sprinkler pumps
And many more
If you aren't sure which one of our pumps would be best for your specific application, you've come to the right place. We have a team of highly skilled application engineers that can answer all of your questions. Once we analyze your conditions of service (COS), we'll be able to find the best pump for your needs at a price you can afford.
For additional information about our selection of industrial water pumps, please call or e-mail us today.