Industrial Water Pumps for Florida, Georgia, Louisiana, Maine, Mississippi & USA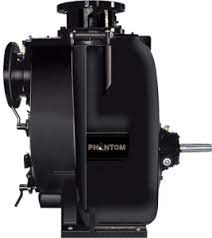 Phantom Pumps is the manufacturer of high-quality industrial water pumps that are specifically designed as cost-effective, compatible and interchangeable replacements for higher priced pump equipment from other reputable manufacturers in the industry. The Phantom Pumps line includes high-pressure pumps, low-pressure pumps, ANSI pumps and Slurry pumps that cover nearly every type of industrial fluid processing application. Industry professionals have found that our pumps perform as well or better than brand name products such as Gorman-Rupp and Durco pumps. We manufacture our industrial pumps to meet and exceed ANSI standards, other industry standards and our own rigorous standards. We ensure that our unsurpassed quality control standards are always met by assembling, testing and packaging all of our products in the United States.
Water pumps are used to drain mine shafts and construction sites, transport waste water to water treatment facilities, boost water pressure for fire fighters and more. Industrial water pumps in our line include the following and more:
Organizations looking to reduce operating costs often use our Phantom Pumps high quality PL Series low-pressure ANSI pumps and PH Series high-pressure ANSI pumps as replacements for aging Gorman-Rupp, ESCO, All Prime and Durco pumps. In-house service department costs are also lowered when technicians use compatible Phantom Pumps replacement parts during their Durco pumps' repair and maintenance services.
The pump experts at Phantom Pumps are always available to help processors in Florida, Georgia, Louisiana, Maine, Mississippi and other states throughout the USA select industrial water pumps and replacement parts needed for their processing operations. Our parts specialists are happy to cross-reference manufacturer parts with our compatible parts for our customers. Local distributors, along with our application engineers, match operation requirements and specifications to pump materials of construction, total head discharge, flow rates, motors and more to ensure optimum pump performance. Contact us today with questions or to request replacement parts or pumps quotes.