Industrial Water Pump for Florida, Alabama, Georgia, Ohio, Caribbean, North Carolina, South Carolina & Worldwide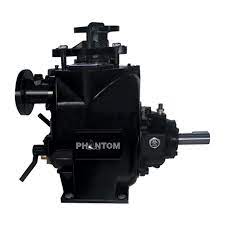 When you're not sure which industrial water pump will be the best solution for your dewatering pump application at your construction site, you'll find the help you need from the experts at Phantom Pumps. With all the pumps on the market today, pump selection can sometimes be an overwhelming task. That's why we have a team of application engineers on staff to guide and assist you in selecting an industrial water pump that will keep your process running efficiently.
Phantom Pumps manufacturers low and high pressure self-priming pumps that can be used in countless industries such as mining, agriculture, wastewater treatment, construction and more. Our industrial pump line includes fluid processing pump equipment such as the following:
Irrigation pumps
ANSI pumps
Mining pumps
Sewage pumps
Sump pumps
Trash pumps
External pumping is not required on a dewatering pump or the other industrial pumps from Phantom Pumps, because all of our pumps are self priming. Easy to install and operate, our pumps require little repair and maintenance and provide a cost-effective solution for your pumping equipment needs.
You can rest assured that, although pumps from Phantom Pumps are more affordable than other leading industrial pump brands on the market, you will not compromise on quality when selecting our pumps for your projects. All of our pumps are manufactured to the most stringent industry standards and assembled and tested in the United States to ensure they meet our superior quality control requirements.
Our Phantom Pumps worldwide network of distributors are strategically located to provide expertise, assistance and support to local operations in Florida, Alabama, Georgia, Ohio, Caribbean, North Carolina, South Carolina and elsewhere. In addition to having a complete inventory of pumps and replacement parts for your industrial water pump, dewatering pump or other type of centrifugal pump, most of our distributors are available 24/7 to offer assistance should the need arise. Contact us today for your Phantom Pumps distributor location.