Industrial Trash Pump for Those in Florida, Georgia, Ohio, Caribbean & Worldwide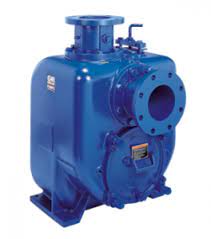 Phantom Pumps offers low-cost pumping solutions for fluid containing trash, an industrial trash pump. Our quality line of self priming pumps includes models that can handle solid debris up to a maximum of 3 inches. Industrial trash pumps are perfect for municipal, specialty and industrial applications in North Carolina, South Carolina and surrounding regions, such as flood water removal and wastewater treatment. Our PH series of high pressure Phantom Pumps includes 3 pumps with impeller diameters from 11 inches to 12-1/2 inches and self priming heads ranging from 7 feet to 25 feet depending on the RPM.
Our PL series of low pressure pumps include the following features:
Impeller diameters from 6-1/4 inch to 18 inches
RPM ranges from 650 to 2900
Self priming heads from 5'to 25'
3 inch maximum of industrial trash solids
Easy to install and maintain
More affordable than other brands
All of our PL and PH series pumps along with our DPUMP brand of centrifugal pumps are manufactured to the highest industry standards. To ensure the quality of Phantom Pumps, all pumps are professionally assembled, tested and packaged in the United States. When you purchase any of our pumps, you can rest easy because they are backed with our Phantom Pumps one-year warranty. We also have a team of application engineers to assist you in selecting the best pumping solution for your needs.
When industry professionals are in need of pump parts for projects in Florida, Georgia, Ohio, the Caribbean and a variety of other locations, they can turn to Phantom Pumps for our extensive selection of high quality replacement parts. Our ANSI parts are less expensive than others and compatible for use in an industrial trash pump and self priming pumps manufactured by well-known worldwide brands such as Gordon Rupp and Flowserve. Contact us today to learn more reasons why Phantom Pumps should be the one and only source for all of your pumping solutions.