Industrial Sump Pumps from Phantom Pumps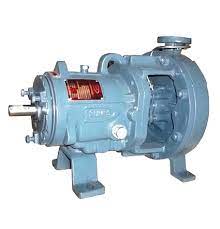 If you're searching for industrial sump pumps, look no further than the high-quality selection from Phantom Pumps. Our sump pumps play an important role in keeping flood-prone areas dry and, more importantly, safe. These pumps are all self priming, meaning they have the ability to stay primed in between starts, which makes them suitable for a wide variety of applications, from industrial wastewater treatment to food processing and beyond. Plus, our pumps come backed by a one-year warranty for additional peace of mind that your investment is protected.
In addition to our selection of industrial sump pumps, we offer a number of other self-priming products, which include:
Trash pumps
Industrial sewage pumps
Irrigation pumps
Dewatering pumps
Shallow well pumps
And many more
Thanks to our large distributor network located across a dozen states, our pumps are easy to obtain and usually ship within 1 to 2 days after the initial order has been placed. We also have a team of friendly and knowledge application engineers standing by, ready to answer all of your questions and help your find the exact pump for your specific needs at a price you can afford. All of our pumps are also interchangeable with many of the industry's most reputable brands, including Goulds and Gorman Rupp.
For more information about our selection of industrial sump pumps and other available products, contact Phantom Pumps today.