Industrial Sewage Pump for Those in Florida, Georgia, Ohio, Caribbean & Worldwide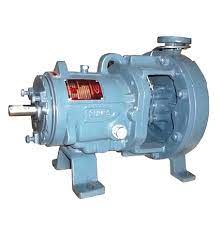 In North Carolina, South Carolina or elsewhere, industrial applications involving the removal of fluids containing solid debris are best accomplished with an industrial sewage pump. In certain circumstances, a positive displacement pump can be used in sewage projects, but centrifugal pumps deliver the best results for most industrial sewage pump applications. Organizations have come to realize that Phantom Pumps is the best source of industrial pump products and parts. All of our pumps are manufactured to the highest industry standards and come with one-year warranty, and every pump is assembled, tested and packaged in the United States by our Phantom Pump expert technicians.
Our sewage pumps are used for applications in the following industries and more:
Waste water treatment
Chemical processing
Food and beverage processing
Pulp and paper mills
Construction
Emergency management
Our low pressure pump line has models capable of handling solids up to 3 inches, while the 3 pumps in our high pressure pump line are capable of handling small amounts of debris. The PH-6 can handle up to 1-1/4", the most of the high pressure models. Every pump manufactured by Phantom Pumps is interchangeable with many of the pumps currently used in processing operations. Phantom Pumps are often used to replace pumps in operations where a pump breaks down, not only because they are quality products but because they are also a more affordable alternative.
Process equipment repair and maintenance professionals worldwide are also turning to Phantom Pumps for parts. Our top quality industrial sewage pump or other pump replacement parts are compatible with many leading pump brands such as Gorman-Rupp, Durco and Esco Pumps. Technicians in Florida, Georgia, Ohio, the Caribbean and beyond are using replacement parts from Phantom Parts, when making repairs or performing maintenance on pumps, to lower service department costs. Contact us today to learn how Phantom Pumps can help your company save time and money with an affordable, comparable positive displacement pump, low pressure pumps and more.