Industrial Sewage Pump for Alabama, Mississippi, Texas, Virginia, Maine & Beyond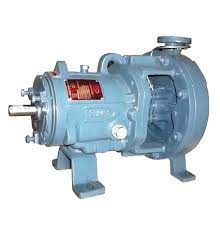 If you are looking for ways to save on costs related to industrial sewage pump equipment or metering pumps at your processing facility, you will find your custom solution at Phantom Pumps. We are the company known for manufacturing high-quality, cost-effective centrifugal pumps and replacement parts that are compatible and interchangeable with many of the more costly pumps from Gorman-Rupp, ESCO Pumps, All Prime, Warman and other pump manufacturers. Our pumps are manufactured to the highest industry and ANSI standards and always assembled, tested and packaged in the United States for quality assurance.
Sewage pumps are often used in industrial applications such as flood control, wastewater treatment, construction site dewatering, agricultural fertilizer processing and more. Processors are always happy to see that when they replace sewage pumps with compatible pumps from Phantom Pumps, pump operating and maintenance costs are reduced. Our sewage pump models offer features and benefits such as the following and more:
All sewage pump models are self-priming
Easy to install and maintain
One-year pump warranties
Maximum solids range from 1-1/8 inch to 3 inches
Impeller diameters up to 18 inches
RPM ranges from 650 to 2900
Processing operations can also save on pump repair and maintenance costs by using Phantom Pumps compatible replacement parts on industrial sewage pump repairs. In-house service departments that stock genuine manufacturer parts for food processing, chemical processing and metering pumps will see their inventory costs reduced drastically by converting their inventory to compatible Phantom Pumps brand parts.
Phantom Pumps technical support is second to none. We have pump specialists, application engineers and a global network of distributors on hand to help customers in Alabama, Mississippi, Texas, Virginia, Maine and beyond with everything from industrial sewage pump selection and start-up assistance to cross-referencing higher cost irrigation, sewage and metering pumps manufactured by others to our pumps. Contact us today for more information or to request a pump quote.