Industrial Pumps Available for a Wide Range of Industries from Phantom Pumps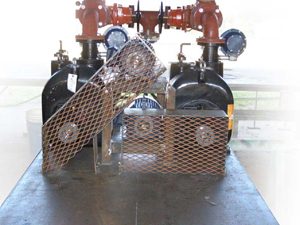 If you're searching for industrial pumps that automatically re-prime, look no further than the high-quality selection from Phantom Pumps. We have an extensive selection of industrial pumps that are easy to install and require virtually no annual upkeep. Our pumps are available in sizes ranging from 2″ to 12″ in the low pressure series and 3″, 4″, and 6″ in the high pressure series. Plus, our pumps are perfectly interchangeable with pumps from other reputable manufactures, such as Gorman-Rupp.
All of our industrial pump products automatically re-prime after the pump casing is initially filled, which means they don't need an external vacuum source, foot valve, or filling source. These pumps are ideally suited for areas with high water tables like Louisiana and Florida, but can also be used for many other applications.
Along with industrial pumps, we offer a wide variety of other self-priming products, which include:
Dewatering pumps
Centrifugal pumps
Poultry pumps
Paper mill pumps
Animal waste pumps
Trash pumps
And many more
For additional information about our selection of industrial pumps and other self-priming products, please call or e-mail us today. We have a number of dealers located throughout the Southeastern United States and we can ship our pumps anywhere in the world. Our pumps usually ship in only 1-2 days after the initial order is filed.