Phantom's Line of Industrial Pumps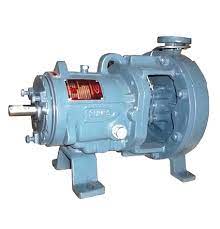 If you are looking for an industrial pump that is the definition of industrial: hard-working, reliable & hassle with consistent out-put — regardless of whether your facility requires high or low pressure, — we believe Phantom Sales Group has the right selection of industrial pumps for you, regardless of how demanding your needs.
Our industrial pumps are built for facilities that depend on work-horse pumps that move large quantities of liquid from one station to the next quickly and efficiently day-after-day, week-after-week, month-after-month and year-after-year. Simply, Phantom prides itself on the expectation that while pumps may be the heart of your operation, ours will be the least of your on-site worries.
Our Industrial Pump Line Include:
Phantom Pumps – Low and High Pressure Industrial Pumps – The entire line of self priming pumps eliminates the need for ejector pumps, vacuums and foot valves, all of which increase the risk of pump failure.
DPumps – Phantom's meets and exceeds all ANSI Standards. All self priming pumps — every model — has flow-modifier seal chambers which can completely eliminate the typically requisite need of flushing lines.
Slurry Pumps – Rigorous testing has shown that Phantom's slurry pumps can last up to 700% longer than those of our competitors, are 7% more efficient and we offer a choice of four different housing materials.
Before you settle for another industrial pump manufacturer, take the time to look at the design specifications of our pumps; our warranties and guarantees; our Installation and Start-up Assistance Program and Phantom's After-Sale Support and Service Program. Contact us to speak to one of our sales representatives about Phantom's line of industrial pumps for your facility.