Industrial Pumps for Florida, North Carolina, South Carolina, Ohio, Tennessee & Beyond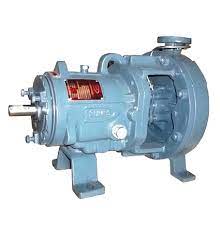 If you are looking for ways to cut pump related costs at your organization, then it is time to switch to Phantom Pumps industrial pumps. Our company manufactures top quality pumps that are often substituted for more expensive name brand pump equipment used in construction, mining, chemical processing and other industrial applications.
With thousands of pumps on the market today, industrial users always have several Phantom Pumps options to choose from. When an application specifies a slurry pump, concrete pump, submersible pump or other industrial pump, our customers typically find that our pumps perform as well or even better than the brand name pumps they have used previously. Our high pressure pumps, low pressure pumps, DPUMPs, ANSI pumps and slurry pumps offer benefits and features such as the following and more:
Pump equipment meets or exceeds the highest ANSI and other industry standards
Products are always assembled, tested and packaged in the US
Self-priming designs reduce labor costs
Pumps are easy to operate and require little maintenance
Manufacturer warranties are always included
A concrete pump and a caustic pump feature different seal and casing materials because of the type of fluids they handle. Likewise, an irrigation pump design differs from a concrete pump because water's viscosity is much thinner than concrete's. Phantom Pumps has application specialists available to help our customers with pump selection and explain all of the features and benefits of each pump. Our application engineers carefully match our pumps to factors such as the type of fluid processed, fluid viscosity, solid content and operation specifications to ensure recommended pumps will always provide fluid processors with exceptional performance and results.
The support our Phantom Pumps Authorized Distributors provide to our customers in Florida, North Carolina, South Carolina, Ohio, Tennessee and beyond is second to none. Customers can count on their local distributor for application expertise, installation, startup assistance, technical support and more. Distributors carry a local inventory of our industrial pumps and replacement parts. Contact us today to learn more about our line of quality, affordable and compatible industrial pumps.