Industrial Pumps for Florida, Georgia, Alabama, Louisiana, Mississippi & Throughout the US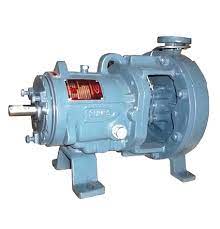 Keep your processing operations moving with high quality industrial pumps from Phantom Pumps. Our line includes centrifugal pumps used every day in industrial fluid processing applications such as mining, construction, dewatering, wastewater treatment, food processing and more. Our pumps are manufactured to meet or exceed the highest industry standards and are compatible and interchangeable with many of the pump models from ESCO Pumps, Gorman-Rupp, All-Prime, Warman and other well-known pump manufacturers.
All Phantom Pumps industrial pumps include one year warranties and are always assembled, tested and packaged in the United States to ensure our strict quality control standards are met. Our pump line includes the following:
PL Series low pressure pump models
PH Series high pressure pumps
DPUMP ANSI centrifugal pumps
Slurry pumps with patented designs
We only manufacture self-priming pumps at Phantom Pumps. Self-priming pumps can help to reduce labor related pump costs because they are simple to operate and eliminate the need for manual or external mechanism priming. They also require little maintenance and are easy to repair.
Our application engineers at Phantom Pumps are available to help customers select the industrial pump best suited for their particular applications. We also provide Technical Data Sheets on all pumps that provide information such as pump dimensions, RPM range, impeller diameter and more.
Many fluid processing professionals find that pumps and replacement parts from Phantom Pumps provide a cost-effective alternative to more costly equipment from leading pump manufacturers. Equipment related costs are easily reduced by replacing worn-out or broken name brand pumps with compatible Phantom Pumps. Even more savings can be found when in-house service department technicians substitute Phantom Pumps replacement parts for genuine manufacturer brand parts on repairs and scheduled maintenance of industrial pumps at facilities in Florida, Georgia, Alabama, Louisiana, Mississippi and other states throughout the US. Contact a Phantom Pumps customer service specialist today for help cross-referencing our industrial pumps and parts to equipment from other pump manufacturers.