Industrial Pumps & Parts for Processors in the US & Caribbean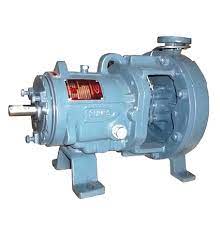 Processing professionals across the US and Caribbean are turning to Phantom Pumps for their industrial pump equipment needs. We have a wide range of industrial pumps, including high pressure pumps, low pressure pumps, DPumps, and more, and every product in our line is engineered for performance and quality. To learn more about Phantom Pumps products and how to make them a part of your operation, speak to our experts today.
Call us now for personalized assistance!
Top-Rated, Easy-to-Install Industrial Pumps
Our pumps are highly rated across industries and applications for performing as well – or better – than the competition, while costing less and being easier to maintain and install. Because we focus our engineering and manufacturing exclusively on self priming pumps, you can quickly install and use any pump from our line of products. Better still, you will enjoy fewer maintenance requirements over the lifetime of the equipment.
How Can I Incorporate Phantom Pumps' Equipment into My Existing System?
It's easy. All of our pumps are engineered and manufactured to be interchangeable with competing pump brands. In addition, they are compatible with processing components and equipment throughout your system, which means that you can replace your existing pumps with our equipment without having to make other drastic changes to your system. Enjoy the cost savings now – while maintaining efficient and productive systems.
Phantom Pumps is an industry leader that has served customers in Florida, Georgia, Colorado, Maine, Michigan, and other regions throughout the US and Caribbean for decades. Put our expertise to work for you by choosing our top-rated and top-performing industrial pumps today. Contact us now to request more information or pricing or to place an order. We are the leading industrial processing pump experts, and we look forward to serving you!