Industrial Pump Repair in Florida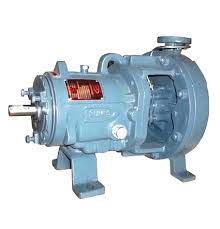 Scheduled maintenance and industrial pump repair are everyday occurrences in the processing industry. Regularly scheduled maintenance on equipment such as industrial irrigation pumps can help extend the life of your equipment and keep it running efficiently. Eventually, the constant pumping action can take a toll on the equipment and lead to a need for an industrial pump repair or replacement. Equipment repair and maintenance costs should be included in the budgets of companies using processing equipment. Organizations can save money, without sacrificing performance, by using compatible parts from Phantom Pumps
Our extensive inventory includes centrifugal, DPUMP and ANSI pump parts that are interchangeable with some replacement parts of leading pump manufacturer brands such as the following:
Gorman Rupp Pumps
Esco Pumps
All Prime Pumps
Durco Pumps
Flowserve Pumps
Goulds Pumps
Phantom Pumps are manufactured to the highest industry standards and are assembled, tested and packaged in the United States by our expert technicians. Professionals from the agriculture, food processing, mining and other various industries find our products to be a reliable, affordable and easy to operate. All industrial irrigation pumps and other pumps manufactured by Phantom Pumps are self priming. Once these pumps are filled with an initial prime, they automatically re-prime which saves time and reduces labor costs. Vacuums, foot valves and ejector pumps are not necessary in these types of pumps, and all Phantom Pumps come with one-year warranties.
Authorized Phantom Pumps distributors are strategically located and selected for their expertise and experience in the industry. They inventory all of our quality pumps, along with a complete line of our replacement parts for industrial pump repair in Florida and beyond. Most of our pumps and parts (compatible with most pump brands) are available for 24/7 delivery. Contact us to today for a cross-reference chart of Phantom Pumps parts to your brand.