Industrial Pump Repair for Companies Throughout Florida, Georgia, Louisiana, Alabama, North Carolina & Beyond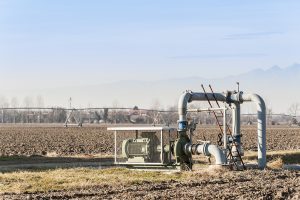 Are your pumps breaking down or in need of repair? Phantom Pumps offers industrial pump repair to facilities across the United States and beyond. Whether you need a quick fix on a single engine driven pump or want someone to regularly maintain all of your pump equipment, Phantom Pumps is here to help.
Industrial Pump Repair, Parts & Maintenance from Phantom Pumps Experts
At Phantom Pumps, we know industrial pumps and processing equipment. In fact, we manufacturer our own high pressure, low pressure, DPump, and engine driven pump equipment and assemble all of our products right here in the USA to ensure quality control. As manufacturers, you can trust our team of engineers and technicians to have the skill and expertise required to not only make great products and equipment but to service it, as well.
Pump Repair – Our technicians can repair nearly any industrial pump, and they will have all of the tools and equipment they need to get the job done quickly.
Pump Maintenance – Avoid costly repairs by opting for regular equipment inspections and maintenance. Our techs can help you keep your processing operations in top shape.
Pump Parts – Completing your own in-house repairs? We can help you find the parts you need. We manufacture all of our parts and can help you find compatible parts for other brand name pump equipment.
Whatever your repair, service, or parts needs, your Phantom Pumps team can provide the support that you need at great rates.
Pump Replacements
If your existing pump equipment is beyond repair, we can offer you affordable replacement pumps manufactured by us to work with nearly any pump system. We work hard to ensure that our products are as good – or better – than the products made by competing pump manufacturers, such as Viking Pump, Barnes Pumps, and many others. Take a look at our cross-reference guide today for more information or speak to our experts about your needs.
Phantom Pumps can provide industrial pump repair, supply equipment, and offer equipment service to companies throughout Florida, Georgia, Louisiana, Alabama, North Carolina, and beyond. Contact us today to learn more!