Industrial Pump in Michigan, Ohio, New Mexico, Texas, West Virginia & Beyond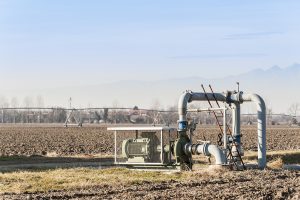 Phantom Pumps is a preferred industrial pump manufacturer for companies who want to cut costs without sacrificing the efficiency of their production. Our team of pump experts and engineers is committed to offering customers the very highest-quality equipment at the most affordable rates, and our pumps and parts are all assembled right here in the USA.
Industrial Pump Equipment That Works Seamlessly with Your Existing Equipment
The industrial pumps in our lines were designed to work with existing equipment from nearly all of the best names in the business, including Viking Pump, Warren Rupp, Crane, TruFlo, and many others, which means that your company can replace your existing, broken pumps with Phantom Pumps models. Our interchangeable and compatible pump lines include:
We make it easy for professionals to find the equipment they need. Current and potential customers are invited to utilize our cross-reference guide to find their own replacement equipment, or they can call our pump experts for product selection assistance. We know industrial pumps, and our engineering expertise ensures that we will never recommend a pump that can't handle the job.
Parts & Repairs
Phantom Pumps is also proud to offer our customers parts and service. We manufacture parts that can be used on our equipment or compatible equipment from other brand name manufacturers, so if you are looking for parts and components to complete in-house repairs, we are the team to call.
Additionally, our technicians can provide industrial pump repair nearly anywhere throughout the United States and Caribbean. Our techs are true experts and can troubleshoot nearly any pump issue you might be experiencing to get your operations back up and running – FAST.
We can ship and deliver products to those in Michigan, Ohio, New Mexico, Texas, West Virginia, and beyond, so if you are looking for industrial pump equipment or repairs, contact our team today for more information, to request quotes, or to place an order.