An Industrial Pump Manufacturer You Can Count On – Phantom Pumps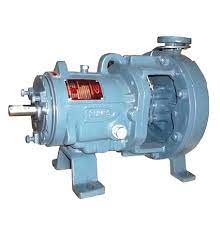 If you're looking for an industrial pump manufacturer that crafts high-quality and affordable products, turn to Phantom Pumps. Our industrial pumps are self-priming, so they don't need a foot valve, filling source, or external vacuum source. These pumps also automatically re-prime after the pump casing is initially filled. Ideal for areas with high water tables like Louisiana and Florida, these pumps are simple to install and require almost no annual maintenance.
Our industrial pumps are available in both low- and high-pressure settings, along with many different sizes ranging from 2″-12″. Our line of products is best suited for pumping liquids containing up to 3″ of solids. If you aren't certain which industrial pump would be best suited for your individual needs, don't worry. We have a team of friendly and knowledgeable professionals who are more than happy to answer all of your questions. After we analyze your conditions of service (COS), we'll help you find the product you need at a price you can afford.
In addition to being an industrial pump manufacturer, we craft a number of other high-quality products, such as:
Shallow well pumps
Heavy duty water pumps
Dewatering pumps
Irrigation pumps
Trash pumps
Sprinkler pumps
Animal waste pumps
And many more
To learn more about what makes us a premier industrial pump manufacturer, please contact us today. We have distributors located across the United States, and we can usually ship our pumps within 1-2 days after the initial order has been placed.