Industrial Pump Dealers in Georgia, Arkansas, Maine, Tennessee, West Virginia & Throughout the Southeastern US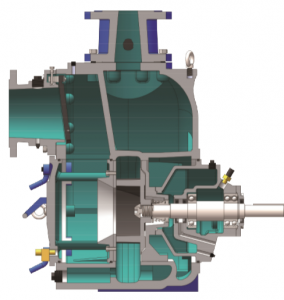 Industrial fluid processing requires great, reliable equipment and service to keep running. Yet, breakdowns do happen. That is when the best industrial pump dealers prove their value to clients by getting them back up and running with the right tools as quickly as possible. Most industrial pump businesses throughout the United States rely on a loose supply network that isn't always available. The best ones, though, produce their own parts that exceed those offered by the best brands in the business.
High-Quality Proprietary Parts
Phantom Pumps produces our own high-quality parts that work with the best centrifugal pumps and other gear made by top brands. Our team of engineers designs and produces parts that typically exceed OEM specifications. And, with cross-referencing services available, we can ensure the best fit for top brands in use across the nation. Whether you use our high pressure or low pressure centrifugal pumps and other industrial fluid-processing gear, we can provide the best parts to keep your job site productive.
Get Service Around the Clock
There never is a convenient time for a job site shut down. The best industrial pump dealers keep a good supply of high-quality parts to handle any repair situation. If emergency repairs or maintenance is needed at any time of the day or night, Phantom Pumps will provide experienced and skilled experts to get you running again. We are available at any time of the day or night every day of the year, including holidays, to ensure our clients receive the best service and stay in production.
Get a Free Consultation
Phantom Pumps provides free onsite inspections and consultations to ensure your needs are met. The best industrial pump dealers can determine worksite needs and provide the best solutions for your fluid-processing issues. When you have the right combination of centrifugal pumps, fluid-processing gear, maintenance, and timely emergency repairs on hand, you stand a far better chance of turning a profit. Please feel free to contact us and schedule a free onsite assessment to learn more about the solutions Phantom Pumps has for you in Georgia, Arkansas, Maine, Tennessee, West Virginia, and throughout the southeastern US.