Industrial Pump Dealers Serving Processors Across the US & Beyond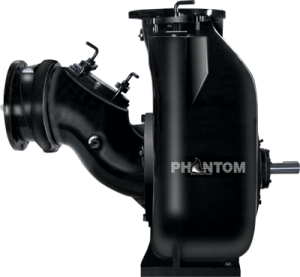 Of the many industrial pump dealers and manufacturers, the pump dealer with the best equipment, service, and support is Phantom Pumps. We design and manufacturer our own top-quality pumps and pump parts, and we have a selection of industrial processing pumps that can meet the demands of any application. We also offer customers a wide range of additional services, including repairs, installation, maintenance, and more, so speak to our experts today about your industrial equipment needs.
Call now to learn more about Phantom Pumps equipment benefits and features or read more below!
One of the Highest Rated Industrial Pump Dealers
Phantom Pumps is highly rated because our equipment is top of the line. Each piece of equipment that we design and manufacture is built to be compatible and interchangeable with equipment from other leading pump brands. That means that you can replace your Viking, Warren Rupp, and other name brand industrial pumps with Phantom Pumps equipment to save your company time and money.
Why Should My Business Use Phantom Pumps Equipment?
All of our pumps are self-priming, which means that your company can save time and money on your equipment installation and maintenance costs. They also perform exceptionally well – even under harsh conditions – with customers reporting that our equipment and parts perform as good or better than our competitors' products. Most of our equipment is also priced a bit lower than our competition or is similarly priced to ensure that you can take advantage of superior equipment for the same or less cost as you are paying now.
Phantom Pumps is proud to serve customers in Florida, Alabama, Louisiana, North Carolina, South Carolina, and other regions throughout the US and Caribbean. If you are looking for industrial pump dealers with top-rated equipment, superior customer service, and dedicated support, contact us today!