Industrial Pump Dealer Serving Michigan, West Virginia, New Mexico, Tennessee, New Hampshire & Beyond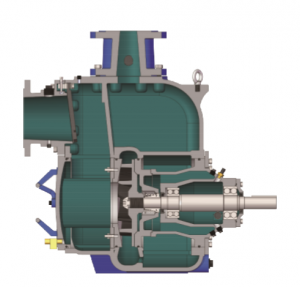 Are you looking for top-quality pumps that won't destroy your bottom line? Do you want to explore new suppliers to save money on your processing equipment costs? If so, Phantom Pumps is the industrial pump dealer for you. We manufacture a wide range of industrial pumps and parts, and our team of engineers and pump experts can provide you with everything you need for efficient operations.
An Affordable Industrial Pump Dealer & Manufacturer Serving the US & Caribbean
At Phantom Pumps, our goal is simple – to develop and manufacture top-quality products at great rates. Our equipment is engineered to work interchangeably with other brand name pump systems, and our pumps and parts are compatible with most major brands, including the following and more:
Viking Pumps
Warren Rupp
Grundfos
Griswold
Deming
Crown
Burks Pumps
Barnes Pumps
Prosser
and More!
Many first-time customers are concerned that with the reduced price, they'll receive degraded performance with these alternative pump products, but once they try Phantom Pumps products, they come back to us for all of their pump equipment needs. Our industrial pumps, including our high-pressure pump line, low-pressure pump line, and DPUMPS line, all meet or exceed customer expectations, and our customers find that our products work as well or better than other leading manufacturers' products.
Headquartered in Bartow, FL, our warehouse inventories a large stock of all of our industrial pumps, parts, and equipment components to ensure that we can ship and deliver products quickly to locations throughout the United States and Caribbean islands. When you need pumps and parts, you can count on us to process your order FAST.
Phantom Pumps is proud to serve those in Michigan, West Virginia, New Mexico, Tennessee, New Hampshire, and beyond, and we look forward to serving you. If you are looking for a top-rated industrial pump dealer that can help you save money on your pump equipment and repair costs, contact us today!