Industrial Irrigation Pumps for Those in Florida, Georgia, Ohio, Caribbean & Worldwide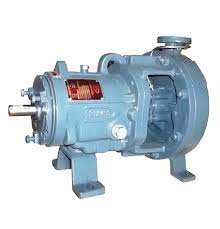 Industrial irrigation pumps are vital in the agriculture industry in North Carolina and South Carolina. Pumps from the centrifugal pump category are the most widely used type of pumps for irrigating crops, and booster pumps are used when the pump ties into a water source already flowing. When water needs to be drawn from below the water surface, a submersible pump is necessary, yet end-suction pumps, which pull water through the end and release it through the top, are the most common industrial irrigation pumps used in agriculture today. Centrifugal pumps from the Phantom Pumps line of high pressure pumps are the perfect choice for industrial agriculture applications. All are self priming and manufactured to industry standards. They offer a low-cost alternative to the leading pump brands. In addition, Phantom Pumps are compatible and interchangeable with most brands, so if one of the pumps in the line goes down, repairing it with replacement parts from Phantom Pumps will save money without comprising quality.
When an application calls for an industrial sewage pump, the solution is the Phantom Pumps ANSI DPUMP brand. These pumps are extremely reliable and provide users with unparalleled performance. Our industrial sewage pump line includes models that can handle solid debris up to 3 inches. Resource materials such as the following are available on all Phantom Pumps products:
Data Sheets
Curve Sheets
Specifications
User manuals
Cross reference guide
In addition to our resource materials, our team of in-house application engineers and worldwide Phantom Pumps distribution experts are on hand to offer guidance in determining which industrial irrigation pumps are best for agricultural applications in Florida, Georgia, Ohio and the Caribbean. Our distributors offer a complete line of our pumps and replacement parts and provide services such as installation assistance and support. Contact one of our friendly Phantom Pumps customer service associates today to request resource materials on any of our products.