Industrial Irrigation Pump for Florida, Georgia, Ohio, Caribbean & Worldwide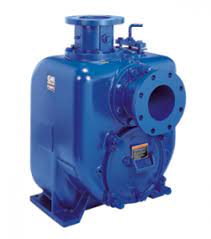 Do you know what the largest industry is in the world? If you guessed agriculture, you are right. Many states, such as North Carolina, South Carolina and beyond, can make the claim that their state produces the largest amount of certain agricultural products such as sweet potatoes, cotton, tobacco or corn, and for agricultural products to grow, they must be irrigated. The purchase and maintenance of industrial irrigation pump equipment is often a big expense, because it can certainly take more than one irrigation pump to irrigate farmland covering hundreds of acres of land.
Many professionals in agricultural and a wide variety of other industries have made the switch to Phantom Pumps, for a more cost-effective alternative to other brands of pumps for an industrial irrigation pump, gear pump, sump pump and other pump application. Our pumps are:
Self-priming
Compatible and interchangeable with other brands
Manufactured to the highest industry standards
Easy to install
Low maintenance
Covered by a one-year warranty
Whether your application requires a high pressure gear pump or a low pressure pump, Phantom Pumps has you covered. Our PH series of high pressure pumps offers rpm ranges from 850 to 2150 and solid handling up to 1 ¼ inches. Many pump sizes are available in our PL series of low pressure pumps.
Repairing or replacing one of the pumps in your irrigation system with a Phantom Pumps product will not only yield the results you want, but they will also save you money, because our parts are compatible with many popular brands on the market today. Our pump experts and team of engineers can help you select the Phantom Pumps products that are best for your needs.
For a cross-reference guide of replacement parts for your industrial irrigation pump or gear pump at your operation in Florida, Georgia, Ohio, the Caribbean or other location worldwide, contact a Phantom Pumps specialist today.